******************
HURRICANE SEASON 2014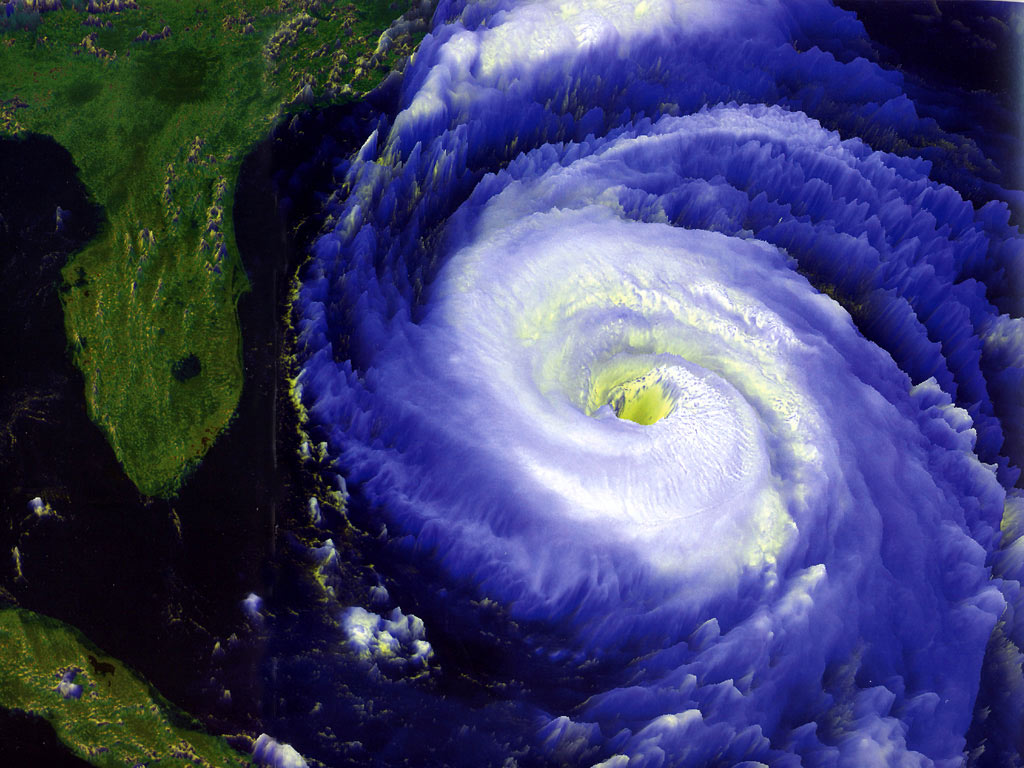 The 2014 Atlantic hurricane season is an event in the annual cycle of tropical cyclone formation. The season began on June 1 and will end on November 30; these dates conventionally delimit the period of each year when most tropical cyclones form in the Atlantic basin, though the formation of tropical cyclones is possible at any time. However, the first storm did not develop until a month after the official start of the season.
The following names will be used for named storms that form in the Atlantic, Carribbean & Gulf of Mexico in 2014.
Bertha

Cristobal

Dolly (unused)
Edouard (unused)
Fay (unused)
Gonzalo (unused)

Hanna (unused)
Isaias (unused)
Josephine (unused)
Kyle (unused)
Laura (unused)
Marco (unused)
Nana (unused)

Omar (unused)
Paulette (unused)
Rene (unused)
Sally (unused)
Teddy (unused)
Vicky (unused)
Wilfred (unused)
Hurricane Preparedness Instructions and Checklist
Important Information:
? Local news and weather station(s) TV & Radio: _________________________________
? Nearest hurricane shelter: __________________________________________________
? Local Police and Fire Dept: _________________________________________________
? Location of electric panel to shut off main breaker: _____________________________
? Location of water shutoff valve in case of evacuation: ____________________________
? Renters Insurance Company telephone # _______________________________________
? Landlord Telephone # to call landlord in case of evacuation: _______________________
Important Supplies:
? flash lights,
? batteries,
? battery powered radio,
? drinking water,
? propane camping stove, fuel
? pre-packaged nonperishable food. (Enough for 3 to 7 days),
? non-electric can opener, cooking tools.
? water – at least 1 gallon daily per person for 3 to 7 days
? fully charged cell phone
? Tool set
? First Aid Kit / Prescription medications / refills /
? Pet food, if you have a pet
If a hurricane is likely in your area, you should:
? Listen to the radio or TV for information.
? Fill your car with gasoline.
? Get cash. Following a hurricane, banks and ATMs may be closed.
? Close all windows and storm shutters.
? Secure all lawn furniture and any other outside items that could become projectiles.
? Turn off utilities if instructed to do so. Otherwise, turn the refrigerator thermostat to
its coldest setting and keep its doors closed.
? Turn off propane tanks. Avoid using the phone, except for serious emergencies.
? Moor your boat if time permits.
? Ensure a supply of water for sanitary purposes such as cleaning and flushing toilets.
? Fill the bathtub and other large containers with water.
You should evacuate under the following conditions:
? If you are directed by local authorities to do so. Be sure to follow their instructions.
? If you live in a mobile home or temporary structure—such shelters are particularly
hazardous during hurricanes no matter how well fastened to the ground.
? If you live in a high-rise building—hurricane winds are stronger at higher elevations.
? If you live on the coast, on a floodplain, near a river, or on an inland waterway.
? If you feel you are in danger.
If you are unable to evacuate, go to your safe room. If you do not
have one, follow these guidelines:
? Stay indoors during the hurricane and away from windows and glass doors.
? Close all interior doors—secure and brace external doors.
? Keep curtains and blinds closed.
? Do not be fooled if there is a lull; it could be the eye of the storm - winds will pick up
again.
? Take refuge in a small interior room, closet, or hallway on the lowest level.
? Lie on the floor under a table or another sturdy object.
If you must evacuate, follow these guidelines:
? Stay updated on storm advisories
? Map out your evacuation route. Do not get on the road without knowing where you are
going.
? Evacuate early if told you must evacuate.
? Don't forget to bring your important documents (deed to your home, lease, etc), in
waterproof container and in plastic bags.
? Don't forget to bring your house keys.
? Have a plan for your pet. Contact your local humane society for advice keeping your pet
safe. Remember, shelters usually do not accommodate pets.
? Notify friends and family of your plan.
? If you have special needs, you should register with a local emergency management
office.
###########################################################################################
SUMMER DRIVING TIPS
So what makes summer driving so dangerous?
On the surface, driving through a summer heat wave seems quite serene compared to a winter whiteout. But according to the Insurance Institute for Highway Safety (IIHS), July actually had the highest number of fatal car accidents of any month in 2012, with 3,126. What's more, August and June ranked second and third, each with over 3,000 fatal accidents.
Here are a handful of reasons why summer often trumps winter in the danger department.
More teens on the road
When school's out, more teen drivers hit the roads. Sadly, more teen drivers on the road can mean more danger for the rest of us. The unavoidable lack of experience (we've all been there) can lead to questionable judgment that can increase the risk of an accident. And data shows that teens are more likely to be involved in accidents than other age groups.
Drivers on vacation add to road congestion
We all have our favorite summer destinations, and suffering through traffic jams is the price we gladly pay for getting there. Congested roads make for harder driving conditions and the potential for road rage, so plan ahead. (And watch out for those impatient drivers who might cut you off.)
Vacation drivers are unfamiliar with the roads, which can lead to erratic or unpredictable driving (especially when there's something cool to look at). And because they're unfamiliar, they may drive too slowly.
Tire blowouts
Summer can do a number on your tires. As AAA explains, hot weather causes the air inside your tires to expand, which can lead to a blowout in well-worn wheels. Check your tires on a regular basis during the summer months, especially during heat waves.
Construction
Summertime is a popular time for road construction. The Centers for Disease Control and Prevention reports that fatalities in construction and maintenance work zones averaged 669 from 2007 through 2012. Always be a little extra cautious when you drive around construction zones.
More bicycles and motorcycles on the road
Many cyclists and bikers take advantage of the warm weather to enjoy the open road, which makes sharing the road a priority.
Driving alongside cyclists can make traffic maneuvers, from turning right to parallel parking, more dangerous. The IIHS reports that 722 cyclists were involved in fatal accidents with motor vehicles in 2012 alone.
Sun and excess heat
The scorching summer sun can dehydrate you on long drives, so keep a bottle of water handy.
And of course, the chance of your engine overheating increases, especially if you have to rely on your air conditioner to keep yourself from overheating. If your engine overheats, pull over to let it cool down.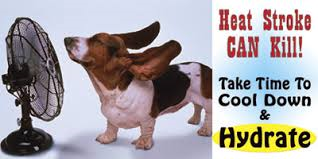 DON'T FORGET YOUR CHILDREN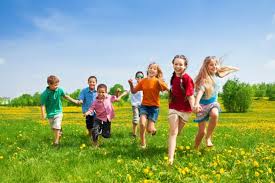 When riding in a vehicle, make sure children are secured in an approved child safety seat or seat belt. Remember, the back seat is safest!

When riding a bicycle, skateboard or inline skates, children should wear the proper safety gear including a helmet. Remember to abide by the rules of the road.

When children are swimming, always make sure an adult is nearby and watching. Never allow children to swim alone! Remember to have children wear sunscreen.

Instruct children that if they find a gun, don't touch it! Tell them to alert an adult or a police officer.

Stranger Danger! Remind children that anyone they don't know is a stranger. Tell them never talk to or take candy from a stranger; never take rides from a stranger; never help a stranger look for a lost pet; never open the door for a stranger.

Make sure children know their complete name, the parent's name and how to contact a parent in an emergency.

Keep an updated schedule of children's activities and know whom they will be with, how to contact them and when they will return.

When at parks, shopping malls and public events, be aware of the surroundings and keep children within eyesight.

Be alert to strangers watching children and report any suspicious persons or activities to the police immediately.

Make sure children know how to dial 911 if they need help or have an emergency.
DON'T FORGET OUR PETS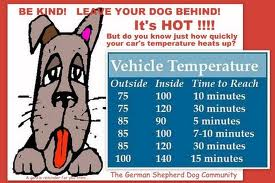 *****************************************************
Welcome to the Official Website for the Ashaway Volunteer Fire Association
***** WEB SITE UPDATED 07/09/14*****
Your feedback is important to us! Feel free to sign the guestbook.